Finally it comes. Maybe…
Thursday night, Tesla told about its latest, uplifting quarterly figures. But as usual when Elon Musk will tell how things are going with the electric cardealership in California, other information also drips. This time, the boss of Tesla and SpaceX told about several exciting things besides how well the car manufacturer is doing:
The new Tesla Roadster will be put into production between 12 and 18 months from now, according to Electrek.
Full self-driving is supposed to be ready during 2020 (Electrek)
Cars can even start to report that the insurance premium goes up if you drive too fast.
Tesla will start building cars differently in China, Europe and the US to maximize efficiency, reports Ars Techinca.
«It is reasonable to assume that we will make a compact car … at some point»
Roadster
Originally, the Tesla Roadster was the first Tesla you could buy, and a collaboration between Tesla and British Lotus. The first Tesla on the surface had a lot in common with a Lotus Elise, but shared only 7 percent of the parts with its double. Elon Musk's own original Roadster has long since been launched into space by SpaceX, and the last couple of years we've been talking about the sequel. A sequel Musk himself has done a lot to draw attention around – including when he first started talking about the SpaceX equipment package, which supposedly involves giving new Roadster «rockets» in the form of air nozzles that can help it quickly up to speed.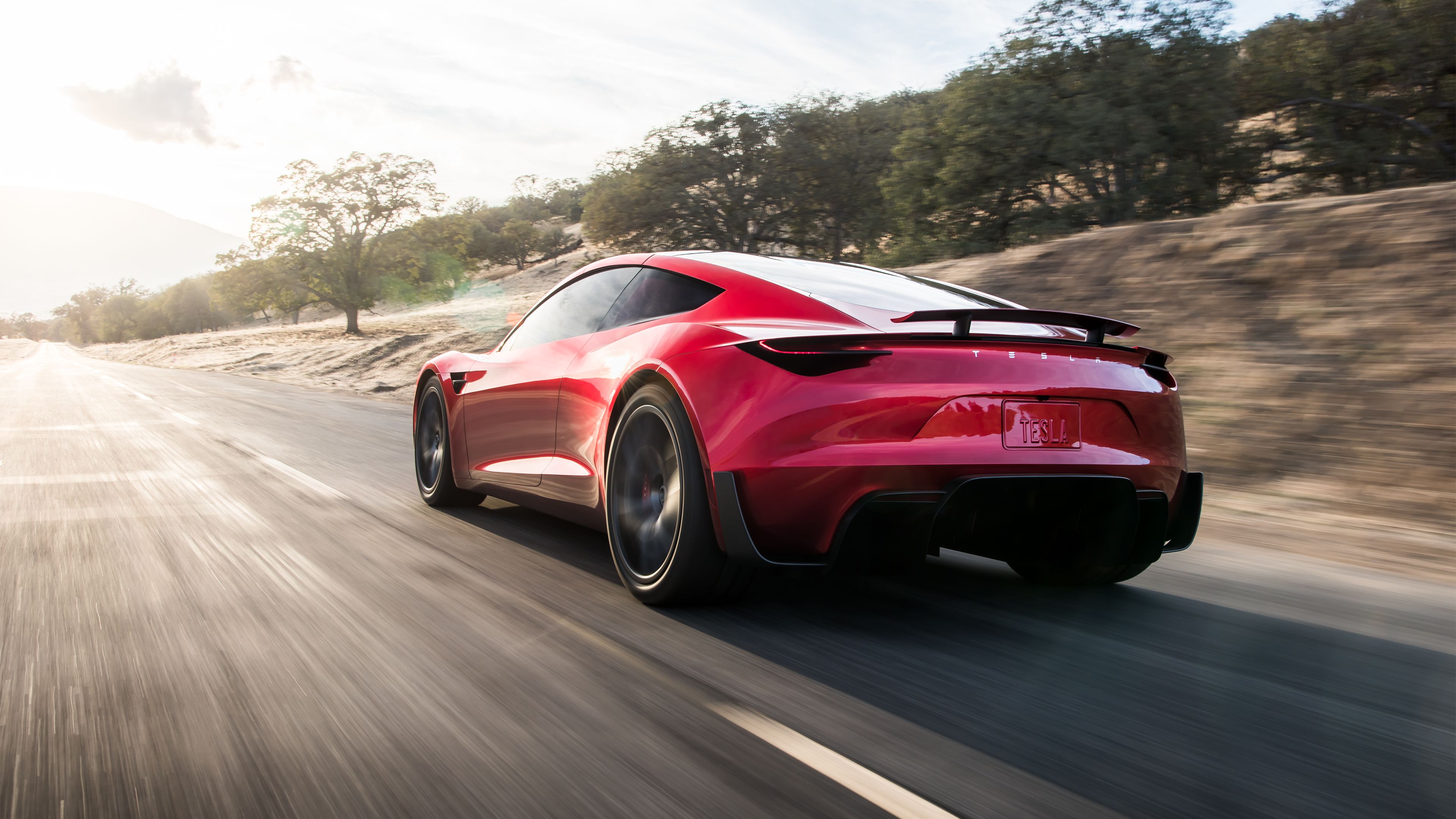 After quite a long time without new information about the next Roadster, Musk has now said that production will start in 12 to 18 months, and the car will be produced in Texas in the USA, where one of the company's new factories will be located.
Autopilot
Tesla has been talking about the driver assistance systems known as Autopilot almost forever since the first Model S rolled off the assembly line. The goal has always been for the technology to end in full self-driving, and many of the cars have been sold with promises that they can sooner or later be upgraded to full self-driving.
The road from (very) advanced lane assist and cruise control to full self-driving has nevertheless been long and a bit difficult. A number of accidents with Tesla's automatic systems in progress have focused on both what the cameras in Teslas can and cannot do, and on Tesla drivers' sometimes unwise use of the solutions. Musk has also gone to great lengths to promise what the system can do, and it has been several years since he first started talking about an Autopilot-controlled voyage from San Francisco to Seattle. The proposed trip has never been completed, and the company has talked a bit more about the challenges at each end of such a drive, where small roads with pedestrians, for example, are a big challenge.
In the session where the company's finances were presented, the boss himself explained that he now drives an alpha version of the latest Autopilot in his car, and that it can almost take him from his own residence to the office without his intervention.
Musk also mentioned that the autopilot took him through both road work and alleys, and that the level of complications it tackles is very high.
This is the reason why I am confident that we will be ready with full self-driving by the end of the year. That's literally what I use now, Musk explained.
It will be 2-4 months before Tesla is ready to release a major update of Autopilot. Whether this is the variant that will be able to provide full self-driving, or whether it will come later is unclear. But self-driving has thus been talked about as «soon finished» for a number of years by the company, so it may be okay to be patient this time as well. Ultimately, there are also regulations in the way of using such systems completely hands-free.
European Model Y: – Fundamentally different architecture
The Tesla boss also turned to the challenges of increasing the efficiency of the factories. On the one hand, he explained that the company has become much better at building cars, but he also emphasized that they must be even better.
Tesla's new factory in Shanghai will already be far more efficient than production in the USA. As Tesla constantly learns to build better factories, it is expected that the German factory that will eventually become even more efficient. But it literally places demands on what happens under the hood of the cars, so that they are as efficient as possible to make in their own place.
A German-made Model Y will have fundamentally different architecture under the panels, he explained.
Thus, the cars will look exactly the same on the outside, but could have relatively large differences in components under the body. Short travel seems to be the key word, and Musk is said to have boasted that the Berlin factory is close to many of their large subcontractors, and that the batteries will be produced locally.