Facebook will soon implement a new design on the service, where the focus is shifted from the news feed to groups and events. This is reported by Facebook boss Mark Zuckerberg from the stage at Facebook's own developer conference F8.
The new design means, among other things, a farewell to the blue banner at the top of the page, which has dominated Facebook for all years.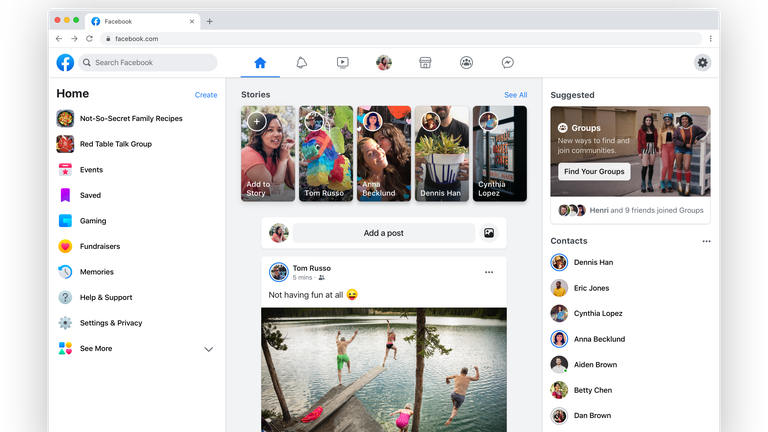 Facebook
From the stage, Zuckerberg said that Facebook over the years has had four different designs. This should be the fifth, and it calls it FB 5.
The messaging program Facebook Messenger also comes in a new version, and will be separated as a separate app for both PC and Mac. According to Wired, the service is similar to Apple's iMessage. In addition to text and images, you can also share video and have video calls via the service.
Connects Messenger and WhatsApp
Facebook is also working on a solution that connects Messenger and WhatsApp, both of which are owned by Facebook. It should make it possible to send messages across the platforms, and this should be done encrypted.
Zuckerberg spends a lot of time from the stage talking about the right to privacy on Facebook.
The future is private, he says.
From the stage, he promises that they are serious, despite their turbulent last couple of years.
I understand that there are many who are not sure if we are serious when we say this. We do not have exactly the best reputation when it comes to privacy right now, to say the least. But I am committed to doing this well and starting a new chapter for our product, Zuckerberg said.
Facebook is also testing a payment solution for Whatsapp, which will initially be rolled out in India. They are also testing to remove visible «likes» from Instagram in a closed test phase in Canada, just as some users in the US have seen.