Coolpix P1000 comes with its own modes for bird and star photography.
Zoom is often a useful tool when taking pictures. Normally the zoom factor stays within what we are used to – somewhere between three and ten times. But that is obviously very far from enough for Nikon's engineers.
The camera manufacturer has announced the super zoom camera Coolpix P1000. Here you get a full 125 times the zoom, and a very long zoom lens.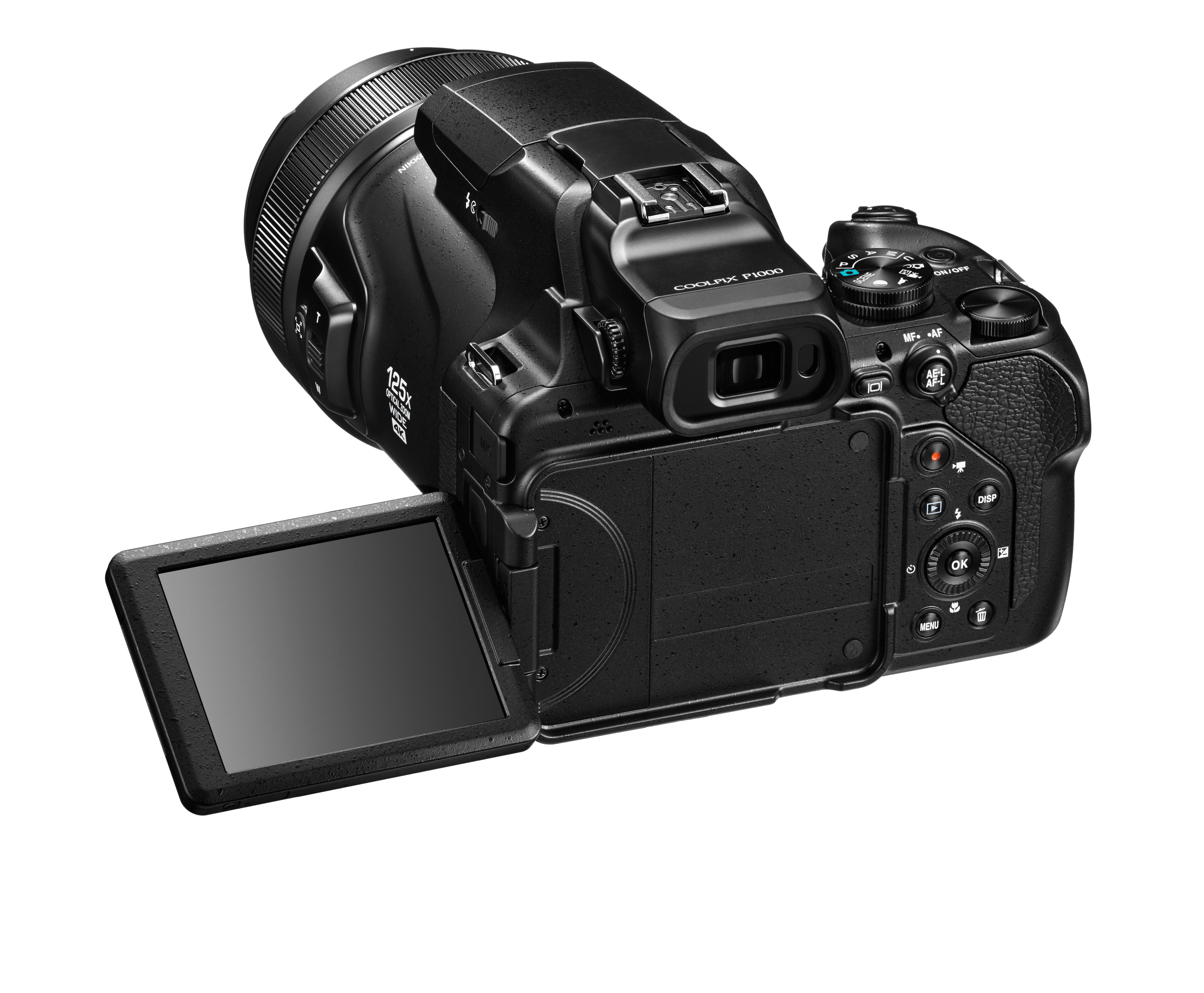 Need a lot of light – or a stand
The rear OLED screen can be rotated at various angles, and there are separate programs for timelapse video and star photography.
Nikon
With this type of zoom factor, you can almost imagine using the camera as binoculars or telescopes as much as an ordinary camera. The disadvantage of violent zoom lenses of the type that sits on the Coolpix P1000 is that the aperture is often not as bright, and at maximum zoom the lens here is f / 8.0. That is, you need plenty of light to freeze movement.
At significantly closer distances, the aperture drops to f / 2.8. Although fairly bright, the image sensor itself is relatively small – only 1 / 2.3 inches. Exactly how good it is in low light is a bit uncertain, even though the optics are quite bright at short zoom strokes. The images will be 16 megapixels in size.
Several stabilization solutions are built into the camera, but you should probably opt for a tripod if you are going near the maximum range of the lens.
Follows up crisp zoom camera
Nikon also reports that the camera has its own photo modes for bird photography and star photography. In addition, it supports video recording in 4K and timelapse photography. If you place it on a tripod, it can also be controlled remotely via Bluetooth and transmit images wirelessly via Wi-Fi.
Nikon Coolpix P1000 follows up the previous extreme super zoom camera from Nikon, Coolpix P900. It could also zoom in pretty well with 83x magnification.In the United States, it has an expected price tag of about $ 1,000.